On site filming of our core manufacturing processes has taken place today.
Videographers BVU filmed seven short videos that will be premiered on our stand at Sign & Digital UK.
The aim was to show in greater detail a range of processes that we have developed in our 50 years. A combination of investment in the latest technology & an experienced team ensures we are the UK leader in most of the processes – manufacturing speedily and efficiently without any loss of quality.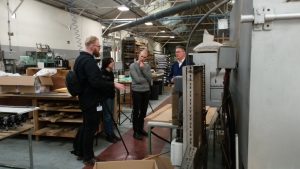 The videos focus on
We'd like to thank BVU for their work at short notice – and the Wrights Plastics team for their enthusiastic co-operation during filming. If you can't join for the premier at Sign & Digital UK, then watch this space for their online unveiling.