Cosmetic Merchandising
Brand understanding is key to our cosmetic display stands and cosmetic merchandisers
For many years Wrights Plastics has worked directly with cosmetic and perfume brands or partnered with retail, design and branding agencies to create effective cosmetic merchandising. Cosmetic display solutions include bespoke FSDU, CDU, CTU and Point of Sale retail display units. We can provide a complete end-to-end service, if required.
Design. We can develop an effective unit from your initial drawing or idea, and advice on the most cost-effective solution.
Manufacture. Attention to detail is second nature to us and we can manufacture prototypes and one-offs, small runs for specialist brands to large runs for nationwide roll-out.
Branding. Our graphics expertise will make sure the cosmetic merchandising supports the brand experience.
Assembly & Collation. Dedicated teams will provide in-house assembly and collation to save time, money and worry. It's a seamless end-to-end service.
Distribution. We can deliver to you or your clients retail network, ensuring we are meet all their compliance requirements and providing timely reporting for peace of mind.
Cosmetic Display Specialists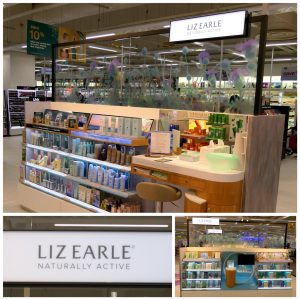 Our investment in people and technology means we can offer a flexible, quality-driven service. We are used to handling fast turnarounds and can provide the additional resources and manpower to deliver your project on time. Our project management team will do all the hand-holding you need, keeping you informed on all aspects of the campaign from estimate to installation.
Recent perfume and cosmetic display projects have included
Cosmetic display stands
Cosmetic FSDUs for launch of mascara range for one of the leading cosmetic brands
Point of Sale for prestigious fragrance launch for leading international perfumer
Header panels, shelf management and ticketing for leading organic cosmetic brand
Commercial Director Andy Watkins takes us on a tour of the Océ Arizona 6170 and explains how its perfect image quality print helps us deliver high impact cosmetics POS.
Read more about our recently completed cosmetic merchandising projects
To find out more or discuss your needs call us today on 0121 580 3080 
Some recently completed cosmetics POS displays for Debenhams