Vacuum Forming
With 50 years thermoforming and vacuum forming expertise we will help turn your idea into a completed project and produce high quality vacuum formed products.
Exceptional Thermoforming Services
We offer a complete range of thermoforming services including vacuum forming and pressure forming.  Our reputation for quality, service and value has ensured we have continued to grow our business since we were established in 1969.  With 50 years plastic vacuum forming expertise we will help turn your idea into a completed project and produce high quality vacuum formed products.
Forming carried out in house at our 46,000 square ft production unit.
Thermoforming up to 1.9m2 and 600mm deep
Experienced production staff, a dedicated design and CAD team and the very latest software and machinery ensure we can fabricate to the very highest standard.
Leading edge vacuum forming and pressure forming machinery – from rapid prototyping to high volume production
Flexible working practices and processes means that we can handle fast turnarounds and short lead times when required.
Dedicated account team – projects are completed on time and on budget.
Wrights Plastics has extensive experience in fabricating engineering formings, industrial components and products for the industrial, aerospace, automotive and off-road vehicle markets as well as retail, packaging, and exhibition sectors. Our finished products are used by clients including Jaguar Land Rover, Caterpillar, JCB, TfL, NHS, Marks & Spencer, Tesco and many others.
Complete vacuum forming services
Plastic vacuum forming can be a cost-effective production method for a range of items and our team will offer expert advice on suitability, production times & costs. Our services include
Extensive tooling and forming capabilities and expertise
Prototypes and one-offs, short runs and large volume production runs
Advice on design and manufacture
Latest CNC machinery to ensure highest quality finishing
Large in-house production space and warehousing facility
Assembly and collation services and distribution service
We currently vacuum form a large range of parts and products including cosmetic merchandising point of sale, vacuum-formed fascias and industrial and automotive components. Vacuum formed products include: enclosers, components and screens and covers for automotive sector; cribs, medical devices and parts for Healthcare sector; enclosures and screens for IT;  product development and rapid prototyping; POP/POS for shops and consumer-facing sectors. For a longer list of vacuum formed applications go here.
Investment in the latest vacuum forming machinery
We have a rolling programme of investment that has seen us introduce some leading edge cutting, moulding and machining technology – often for the first time in the UK. Our investment helps us remain competitive in a global market and supports UK jobs. We have the latest vacuum forming machinery from Geiss offering infinitely adjustable plate system for maximum material cost-benefit and fast tool changing facilities to enable cost-effective short runs and long run production batches. For customers the benefits are clear: increased workflow, decreased wastage, reduced production time and improved quality.
Our ISO 9001 accreditation is just the most recognisable recognition of our commitment to quality and excellence. With almost fifty years' experience in vacuum forming and an extensive range of manufacturing, industrial and retail clients, we combine the latest technology with old-school service to provide a 'less stress' service from end-to-end. Our plant includes
More questions? Check out our Vacuum Forming FAQs  
Complete Press Moulding Services
We have extensive experience of delivering cost-effective press formed parts and products. With a skilled and experienced team supported by large capacity and efficient machinery, we can produce complex, large or multi-part items cost-effectively and with fast turnaround if required due to our flexible working processes. From rapid prototyping to high volume production we are the number one choice, and our 'design to distribution' service means we can manage the whole process under one roof.
We currently manufacture pressure formed parts for medical sector and retail Point of Sale display
Our press moulding plant includes
LARGE AND SMALL OVENS
39″ PRESSURE MOULDING PRESS
Click here to download Wrights Plastics Plant List May 2018
Read about our recently completed plastic vacuum forming projects
Complete a vacuum forming project enquiry form or call us on 0121 580 3080
50 years vacuum forming expertise
For over half a century we have been delivering high quality vacuum forming services across a range of sectors. We offer unbeatable insight into this complex process to ensure we deliver the best quality products and parts at the best possible price. As well as some of the most efficient plant available we also have dedicated teams designed to support your project – from designers to operatives, project managers to logistics we can offer an end-to-end service for large or small projects.
Our clients value our value engineered solutions to all projects and our friendly jargon-free approach. With one of the UK's largest capacities we can undertake several projects at anyone time and flexible working practises ensures we can deliver fast turnaround and short notice projects.
To discuss your project call the team on 0121 580 3080
Read more about our vacuum forming services in our latest articles & blogs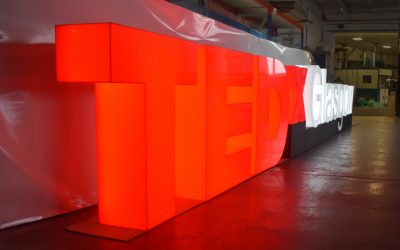 We use vacuum forming to make products for use in many sectors such as automotive, industrial, retail display and signmaking
read more