Mid West Displays have now launched the latest upgrade to their top ranked 4K digital display screen.
The ultra-high definition professional monitors with built-in 4K Android media player offer a truly immersive instore experience that delivers dynamic content that customers will love – and remember.
Sister brand Mid West Displays is one of the UK's leading supplier of commercial grade digital screens, recognised for their exceptional value, extensive 'bundles' and unbeatable customer service.
With four times the resolution of Full HD you can achieve a truly immersive experience with an incredible image quality. The 4K resolution is now compatible with the integrated Android Media Player, manufacturer's CMS software, HDMI channels and third party devices, giving customers ultimate flexibility in delivering engaging content that will drive sales, build brand and enhance the instore experience.
Content can be uploaded in seconds via Plug N Play option. A low cost upgrade enables the content to be updated remotely and a CMS subscription gives access to loads of useful extras including design templates, scheduling software and management tools to make sure the right content is delivered at the right time.
Why retailers are increasingly installing digital screens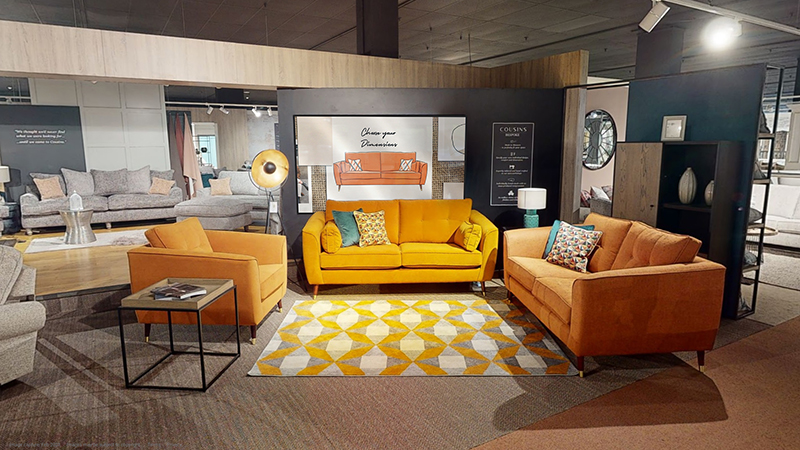 As High Street retailers battle against ecommerce, creating memorable instore experiences has become very important, and digital screens are seen as a useful weapon in this battle by enabling retailers, restaurateurs, etc to use digital content to deliver an immersive instore experience. They also enable users to link instore shopping more closely to the brands other digital channels – Twitter, Instagram etc.
Choosing the right screen is important – and this is where these 4K screens come into their own. The commercial grade panel and components are used to ensure reliable 24/7 use in public spaces. The screen can also be used in
landscape or portrait orientation. The screens feature an extremely sleek and narrow bezel meaning that the enclosure to display area ratio is very low. The front is crafted from segmented aluminium to achieve ultimate precession while the polymer rear keeps the display super slim and lightweight. The integrated 4K Android media player inside the screen allows users to upgrade to a network version without needing any additional hardware. Buyers can also install third party Android apps if required.
The Mid West Displays team offer a free 3yr warranty, free lifetime tech support and free UK mainland delivery on all purchases. Their range also includes digital menu boards, Ultra High Brightness Display Screens and digital posters.