Our ecommerce POS retail display brand GPX has added a state-of-the-art electronic shelf edge label to its range of shelf management products.
The product allow retailers to show dynamic content on the shelf edge, such as animations, graphics, branding info and even websites and RSS feeds.
The space can be used for real time price information, branding information, promotions such as BOGOFs and upsells.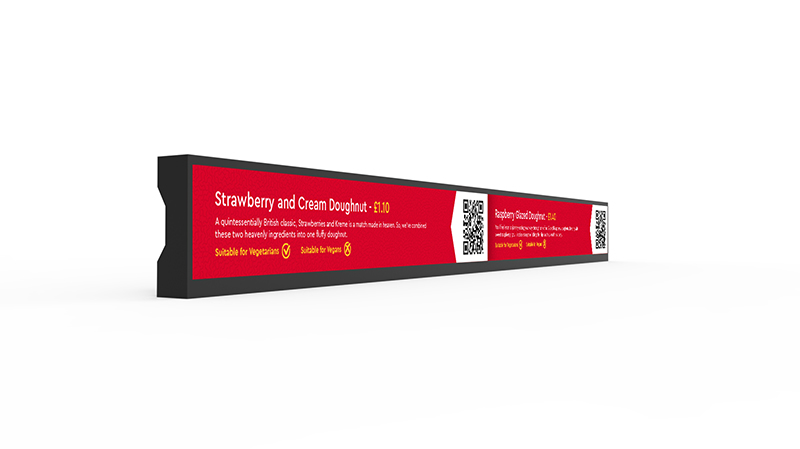 The product comes with lots of features to help make creating and uploading content easier than ever. Features such as synchronisation and multiple media zones help make the most of the shelf edge, while built in Android Media Player and in cell PCAP touch control make uploading and updating the content simple and speedy.
With the post-pandemic battle to win back customers' away from the internet and renew their confidence in instore shopping, more and more retailers are investing in creating more engaging, interactive and rewarding experiences: experiences that make the most of the store's best asset – its direct connection with customers. Electronic shelf edge labels are another weapon for High Street retailers in this battle.
Free UK mainland delivery is offered on the product.
Find out more at www.gpxgroup.com/product/electronic-shelf-edge-labels/