Gym Re-Opening Free Site Survey
Book your free site survey today – we'll help you maximise protection for staff & members
Over 50,000 Sneeze Screens Manufactured.
Book Your Free Site Survey For Your Gym Now
We are able to offer a free site survey for qualifying gyms and leisure venues. Our team will be able to help you decide the style and number of screens required to maximise protection for staff, customers and visitors.
We will provide a full breakdown of costs and timescales.
Read more about our hygiene screens solutions here
Why Choose Sneeze Screens From Wrights Plastics?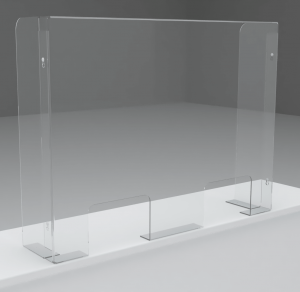 We are already the #1 choice for 1000s of customers who value our expertise, service and value.
We have invested over £1m in high quality material, despite increased demand for such plastics worldwide. Our commitment ensures we can offer continuity of supply for all our customers.  We can undertake small one-off jobs and large multi-site projects as well as manufacturing a range of off-the-shelf standard sneeze screens.
All our screens are made by us in the UK.
Book Your Free Site Survey Online