We've recently added to our jewellery POS display range – and every part of the collection was developed, designed and manufactured at Wrights Plastics.
Our off-the-shelf POS display brand Wrights Plastics has sold a large range of jewellery display stands for a number of years but the development of  the new GEO range was our first opportunity to launch a complete new Collection from the start.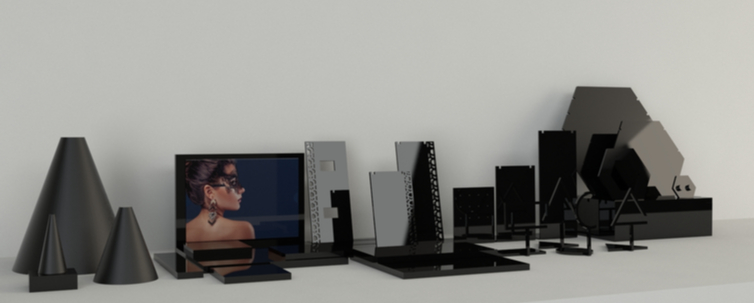 GEO jewellery POS Display In Development
And that start involved research into current design trends, not just in the jewellery sector but across a range of related sectors. We were able to use our own experience of developing and making POS display for fashion brands, cosmetic brands and FSDUs and CTUs for other jewellery brands to understand what both the end customer and retailer were looking for.
After sketching a number of options we developed a range based around bold, strong geometric shapes as this provided a flexible concept to develop stands for a complete range of jewellery items – necklace display stands, earring stands, ring displays, and the increasingly popular charm bracelets.
In addition, we also developed a number of flexible modules that could be used again and again by the jeweller to constantly create compelling jewellery displays. A range of bases and plinths formed the base of the display and bespoke stands for watches, necklaces, rings and earrings were added to create the finished display. When new jewellery items or collections arrived, the display could simply be reconfigured.
Particular attention was paid to enabling the jeweller to promote several different items from the same collection in one display. The jeweller simply placed several stand shapes on the same base and added the relevant pieces.
The GEO range comes largely in two contrasting High Gloss finishes – black and white. These enabled to natural beauty of the pieces – in gold, in silver or featuring coloured gemstones – to be enhanced while adding a contemporary finish to the display stands.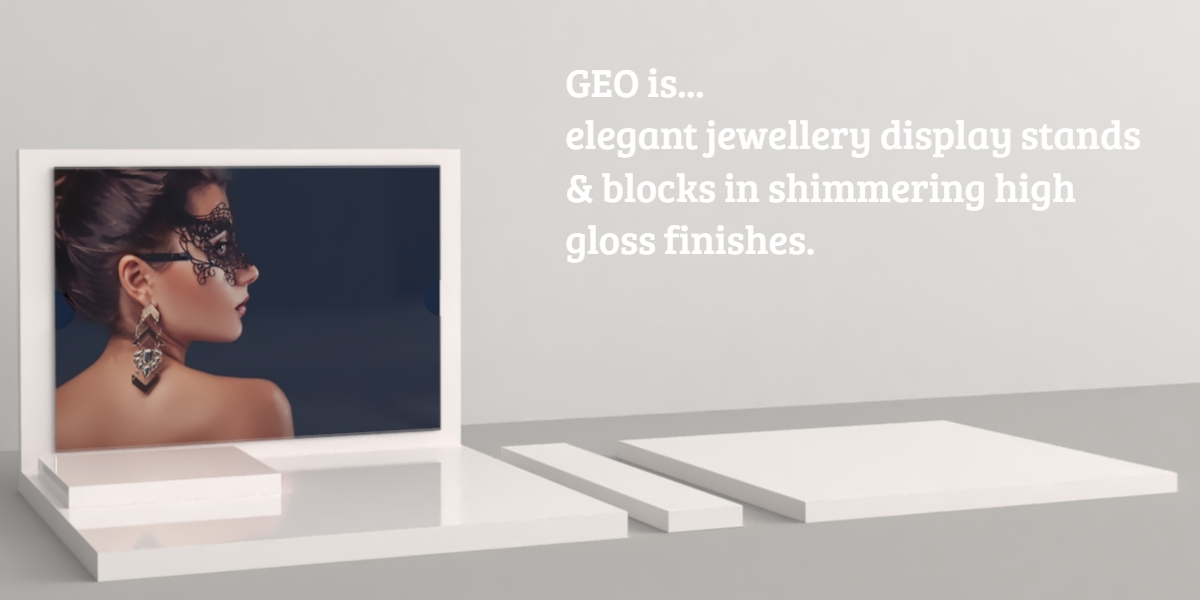 Sustainable jewellery POS Display
Sustainability was at the forefront of the development process. The aim was to create durable pieces in a flexible collection that could be used season after season as this was the most sustainable option. In addition we used Perspex® acrylic throughout the collection because, at the end of their long 'shelf' life, the items are fully recyclable, with the recycled material used in a range of new products.
The complete GEO collection can be seen here