We must admit it was one of the stranger requests we have received – "please can you build us a tank so we can pour fluorescent slime over unsuccessful quizzers on our videos?"
That was indeed the commission we received from quiz supremos QuizBob Productions and we used all our design and manufacturing experience (and a distant memory of watching Saturday morning kids' TV) to come up with a gunge tank that will bring hours of fun(!) to contestants in a range of slime-based games developed by the Birmingham-based company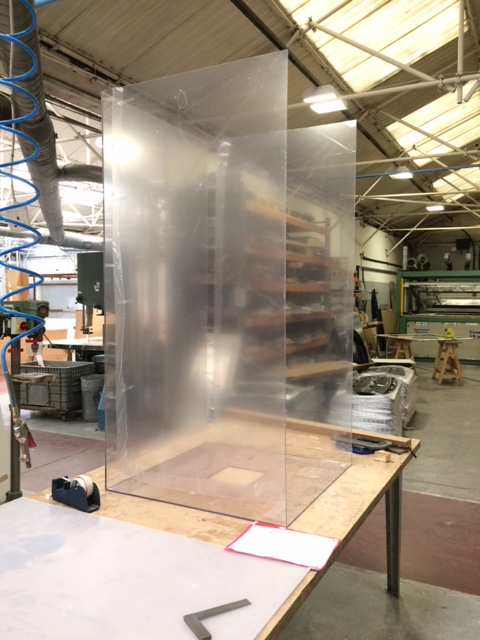 "Wrights were fantastic," says QuizBob boss Rob Barnes, "they created a contraption even better than we imagined… So much so, we've been able to start offering Experiences for birthdays, stag and hen events or even just those looking for a nostalgia hit!" 
At 1.6m high and 800mm wide, the Q-Boid can even gunge up to two people at a time and we also manufactured the reservoir that holds the gunge threateningly overhead  until ready to be poured over the many that undertake such challenges as 'Puzzle Funnel', 'Drop It' and 'Mucked Up' (very, by the looks of it).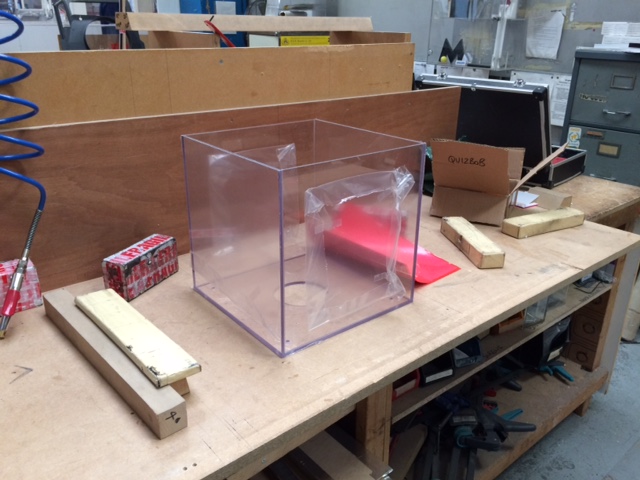 Manufactured from lightweight but slime resistant 6mm PETG and lovingly hand-finished by our in-house crew, the gunge tank is now in pride of place at their production HQ.
On a more serious note  for the entrepreneurial team at QuizBob Q-Boid is  "more than just a "gunge tank", it will be a versatile "micro-studio" in itself. Adaptable for a whole range of productions – refreshing their xisting line-up of quiz formats, making brand new QuizBob Productions already in the planning stages and – perhaps most excitingly – making it available for other producers, whether experienced or new to the scene, to use for their own concepts.
To date none of our team has taken the Gunge Challenge – but we'll let you know when they do.
You can see the tank in full flow (so to speak) courtesy of this clip from Birmingham Local