We've revamped our retail display showroom to include some of our most recent retail & POS display projects.
Mashing up some of the most on-trend colours, textures, designs, materials and lighting, the showroom offers a space for ideas and inspiration for the Wrights Plastics team and their clients.
The showroom was developed by the inhouse design team who were enthused by their work with some of the leading High Street retailers, cosmetic and fashion brands to create a special space celebrating the company's many achievements as well as offering ideas and styles for future display projects.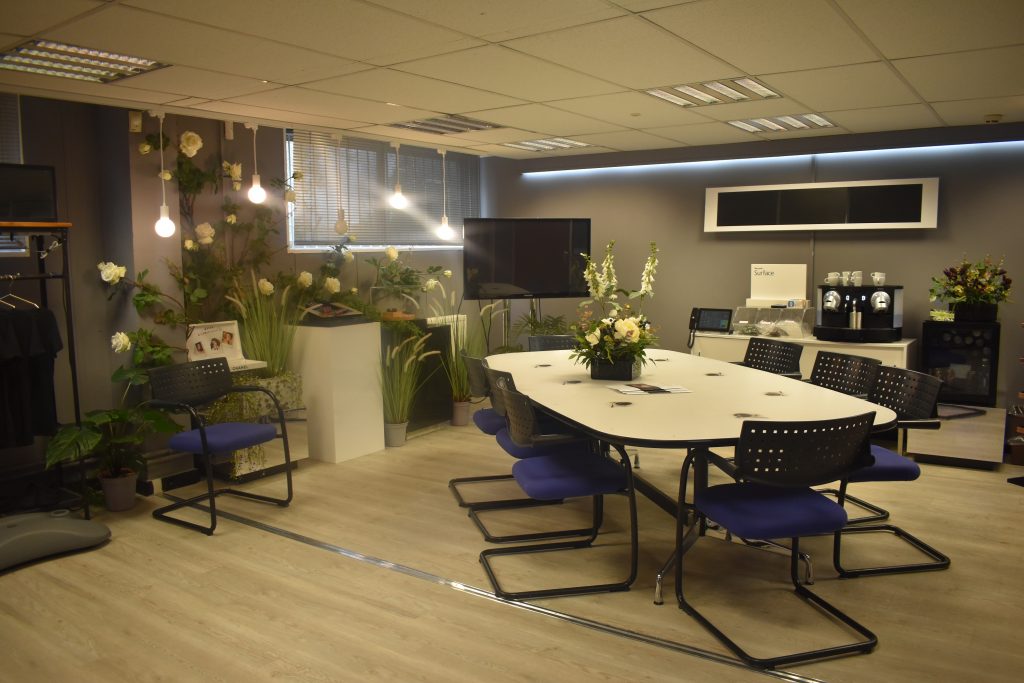 The room cleverly highlights the Group's extensive range of services and products. Faux panelling and rich floral print dividers highlight their high quality printing large format print services. Low level seating is complemented by side tables from the company's bestselling acrylic table ranges. Hi-tech meets organic as digital advertising displays sit alongside ontrend faux plants.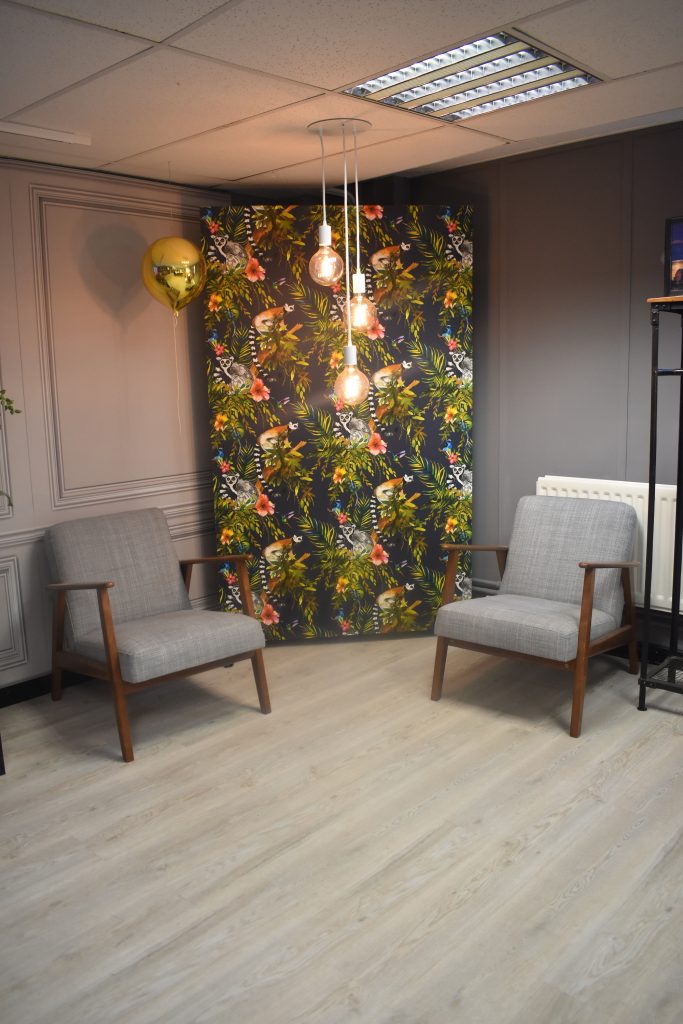 The showroom features a selection of the innovative and stylish POS display developed, designed and made for some of the UK's leading retailers and consumer brands. FSDUs and CTUs highlight the company's ability to combine their extensive range of processes to manufacture brand-enhancing POS that remains cost-effective.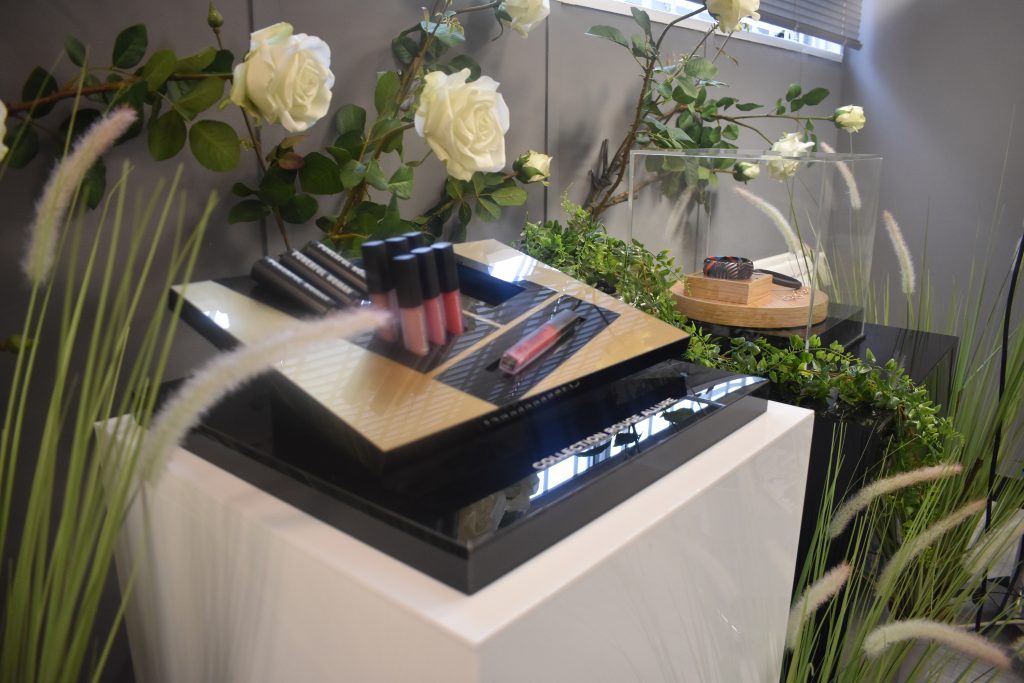 Off-the-shelf POS display products from their Wrights GPX brand include Slatwall shelves, display cases and plinths. From their Mid West Display brands, tension fabric print LED lightboxes create a stunning focal point.
Above all the showroom demonstrates the company's ability to create memorable spaces that engage, inspire and build brand.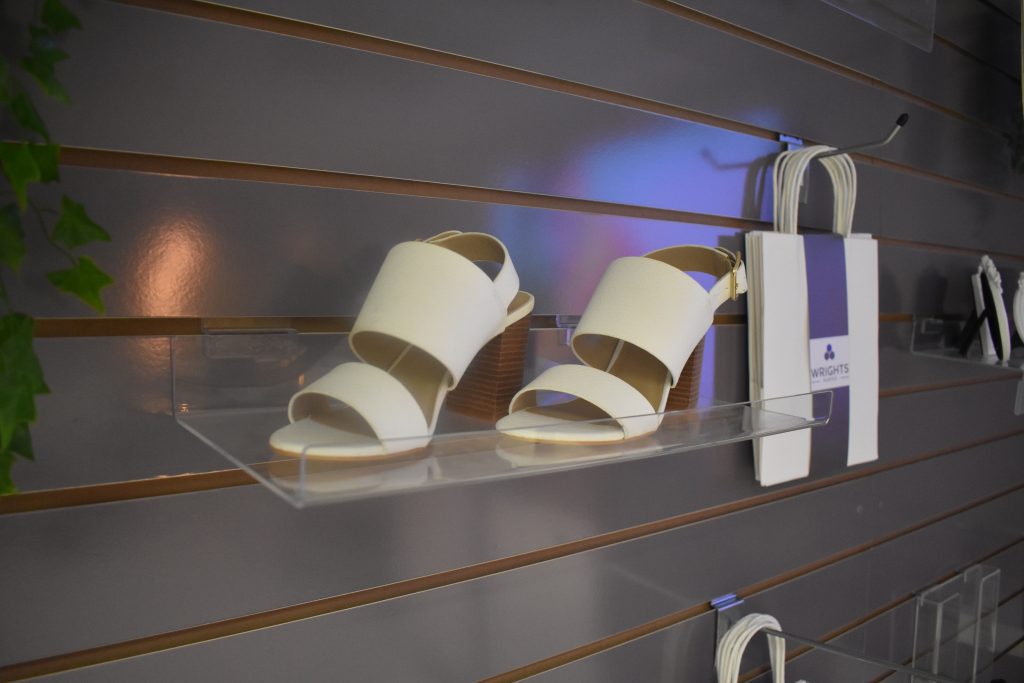 To take the tour in person call James Ivison on 0121 580 3080 or email james.ivison@wrightsplastics.co.uk