POS Display refers to marketing activity that centres around the Point of Sale within a retail environment. Although traditionally Point of Sale has been considered as counters or sales areas, the term has been extended to include almost all areas within a store or shop where goods are located.
POS display can sometimes be contrasted with retail display. Retail display often involves static or fixed elements such as shelving or Slatwall fittings. This type of display is often seen as comprising less permanent displays such as FSDUs, CTUs, dump bins etc. But again the distinction is not clear cut and any Point of Sale display manufacturer is likely to be involved in all aspects of display within the retail area.
POS display will also include signage and communications within the store.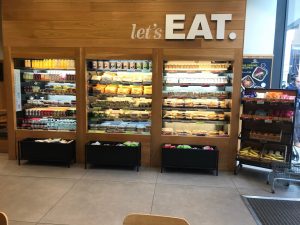 More on POS Display
POS display is aimed at maximising the value of each customer. Many impulse items are favourites for POS display as these help increase revenue at the point of sale. But again POS Display has evolved to include the display of all products within a store. They have a particular use during prime selling seasons such as Christmas where the flexibility of the display items enables retailers to both increase the amount of selling space and promote seasonal related products.
POS Display has evolved as consumer behaviour, technology (such as digital display screens) and design trends have evolved. With diminished footfall in most UK shopping areas, the impact of POS display is increasingly important in attracting and retaining customers.
In addition, the sustainability of often time-limited display is also increasingly important to shoppers and retailers.
Effective POS Display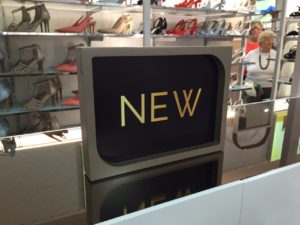 Specialist Point of Sale display companies are best placed to help design and make displays that makes an impact. In an Instragram age the look of the display is almost as important as the products it displays, and the display can go a long way to enhancing brand value.